dicksp8jr: voyagesofabookworm: fartgallery: if this picture of me gets 14 million notes ill do a thing the amount of notes is actually kind of scary though we dont even know what the thing will be or if this guy was serious in the first place we just want to find out I guess? this was made 11 hours ago how im what did he do to manufacture those notes im so confused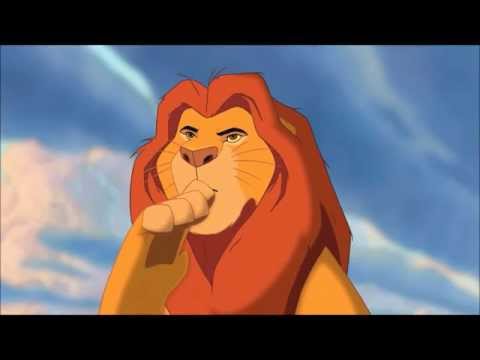 Period →
fairlybare: thenoodleboo: robotsquid: Seriously though your period is like coming home one day and finding that your spouse has constructed this entire new baby bedroom inside your house and you have to tell them "Sweetie we don't have a baby" and then your spouse FLIPS THE FUCK OUT like "The FUCK do you mean we don't have a baby I DID ALL THIS WORK" and then they spend the next week tearing...
Please Reblog this so I can show my mum how many...
whoa-hereshecomes: mayastypewriter: imdowntherabbithole: I will message you all personally to show my thanks :) stay cool tumblr Rock on, trans* man. Rock the fuck on. Good luck
fit-tabulous: Female fitblrs between 13-25 please reblog.
anonynaila: subvertcliche: mello-dramatic: Everyone who reblogs this will get the title of a book to read based on their bio/posts. Everyone. I mean it. THIS IS THE BEST POST I HAVE EVER SEEN EVER they really do mean everyone
damianmcgintleman: shinpuncher: shinpuncher: What happens when the pope dies? Another one popes up get out
25 Things You Don't Have to Justify to Anyone →
levianity: 1. Your job. Yes, even if you're working something that other people condescendingly term "not a real job," such as retail or service. If you have a job of any kind in this economy, you've already won. 2. Whether or not you have debt. If you managed to get out of your education debt-free, that doesn't mean that your life is a financial walk in the park that you constantly have to be...
So, another woman commented on my weight today at...
sherlockshomosnacktuals: Read More
elijahwood: people posting on facebook saying things like just because you watched les miserables in the cinemas doesn't mean you're cultured it's so dumb omg i'm so tired of people thinking they're so much better than everyone else just because they've enjoyed something longer it's stupid and it doesn't look nice on anybody
10 Myths/Facts About Introverts →
psych-quotes: Myth #1 – Introverts don't like to talk. This is not true. Introverts just don't talk unless they have something to say. They hate small talk. Get an introvert talking about something they are interested in, and they won't shut up for days. Myth #2 – Introverts are shy. …
jewparadise: is it just me or is there good mirrors and bad mirrors like some mirrors make me feel like the queen of sass and sex but then i walk past another mirror and it's like the elephant man had a baby with a potato
aro-rusco: santajackharkness: theladythorki: steven-stone: i love how other planet's moons have cool names and then here we just have moon petition to rename the moon
The Right Drink for Every Situation
thefitty: Most of us may have water on tap and milk chilling in the fridge, but did you know these budget-friendly bevs (and more!) could do more than quench your thirst? We've rounded up 21 drink suggestions for every type of situation and need. From pickle juice to whiskey to cherry juice, these drinks can boost endurance, ease colds, and even help beat upset stomachs. Article found on...
The Spartan Warrior: Nutrition Articles →
thespartanwarrior: The nutrition page has been completed and can be accessed in it's entirety here. This section will continue to be updated with new articles and research as time goes on. Previous articles have been updated to reflect current research and information. Below you will find the articles located on the nutrition page. Please feel free to look over these if you haven't already and...
seriously considering filling my pockets with glitter and whenever someone near me says something really stupid or rude i'll just reach into my pocket with a dead expression and release the glitter into the sky above their head and watch it shower over them like a baptism of stupid
Nothing Is Impossible: 10 Lies Food Labels Tell →
health-heaven: "O g Trans Fat" Know it: A mad-scientist project gone wrong, trans fats are created in a lab by partially hydrogenating healthier oils. This process destroys the many good benefits of the original fats. What's worse, consuming trans fats ups your risk for heart disease and metabolic…
Nothing Is Impossible: Detoxify your body with: →
health-heaven: Tea: The polyphenols in tea leaves help to detoxify the body naturally, while popular herbal "detox" teas contain a blend of herbs with special detoxification and cleansing properties. Herbal and detoxification teas don't usually tend to carry caffeine. Cabbage: A natural diuretic that is…